Bespoke Kitchen Craftsmanship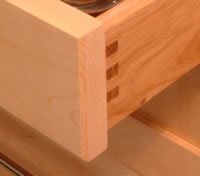 At Richfield's Interiors we give careful consideration to every aspect of our kitchens. Every design has been created with this in mind, and we're sure you'll agree that the attention to detail in all of kitchens is second to none. Our aim is to produce a design that's in harmony with its surroundings, ensuring it is both practical and functional without having to compromise on quality or appearance.
When you order a bespoke kitchen from Richfield's Interiors, you can guarantee its quality. We know how stressful installing a new kitchen can be that's why when you order one from Richfield's, we'll take care of everything; from the initial design, through to overseeing the manufacturing, and finally the installation. We will never outsource any part of your kitchen's manufacture.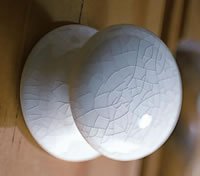 Our professional team of installers are able to meet all the fitting requirements with the appropriate qualifications and experience, meaning we can handle the entire process from start to finish. We'll be there with you every step of the way to ensure your kitchen is exactly how you imagined it would be.
Once you've selected your design, we'll set about manufacturing it to fit your kitchen perfectly. All of our kitchens are manufactured from our own factory, where our skilled craftsmen use a comination of traditional methods and modern technology to create you a stunning kitchen that's built to last. To see some of our previous installations please take a look at our Kitchen Collections page, or you can visit our Portfolio page to help give you an idea of just some of the beautiful bespoke kitchen installations we have undertake in the past.
Contact Us about our Bespoke Kitchens
Contact Us today to start planning your Bespoke Kitchen Fitting. We make use of extensive design and planning, and use only the highest quality of Craftsmanship to design and create your dream Bespoke Kitchen and only use our highly qualified installation team to ensure the finest possible finish.
Call us today on 0128 322 5014, email us at sales@richfieldsinteriors.com or fill out our Enquiry form and we'll be in touch.