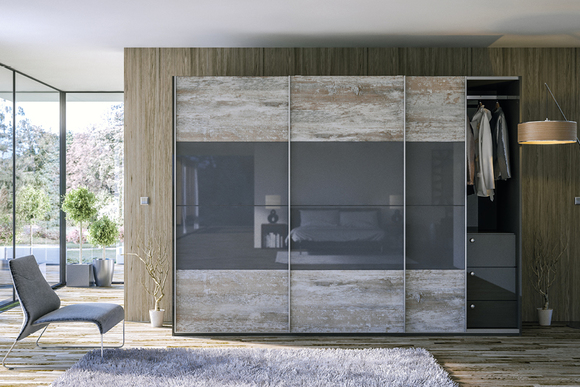 Glidor Driftwood Light Grey Ultragloss Metallic Anthracite Ultra D Bedroom
Achieve the ultimate contemporary bedroom with our Glidor Driftwood doors. The light grey ultragloss metallic anthracite bedroom offers a cool, trendy look for the modern home. Not only does it look fashionable, but it is also elegantly engineered to provide you with smart storage solutions that work.
All our bedroom cabinets are manufactured in our own factory.
All units can be made to measure.
An extensive range of internal fitments are available.
Prices from £2,250 FULLY FITTED
Huge range of Bespoke sizes, colours, finishes and panel designs available – please ask In-store!