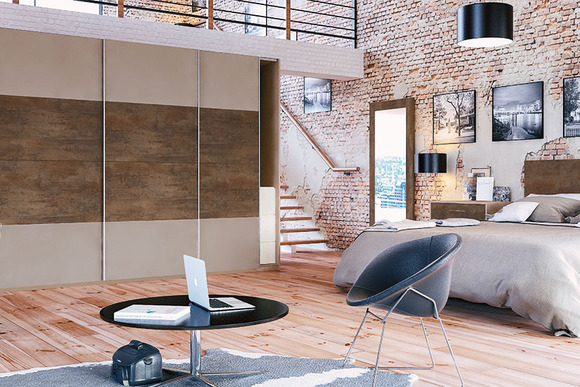 Glidor Stone Grey, Grey Brown Metallo Bedroom
If you are after an industrial loft style, trendy 'unfinished' look in your home then look no further than this bedroom décor. Some people may shy away from exposed brick - thinking it is much better suited to an Italian bistro - but there is no better pairing in a bedroom than our grey stone sliding door wardrobe, exposed red bricks and a hardwood flooring.
All our bedroom cabinets are manufactured in our own factory.
All units can be made to measure.
An extensive range of internal fitments are available.
Prices from £2,250 FULLY FITTED
Huge range of Bespoke sizes, colours, finishes and panel designs available – please ask In-store!