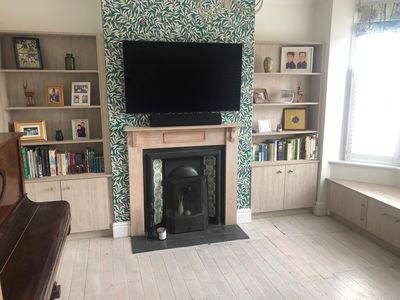 Bespoke Driftwood Light Oak Fitted Home Office
All of our fitted offices are designed and produced in our South Derbyshire factory by our expert and highly skilled workforce.
We have a huge range of finishes from doors to worktops and right down to the finest detail. We want to make sure that when you have a bespoke fitted office from us you have everything the way you want it down to the finest detail, as all our interiors are custom built to your requirements.
Contact us today for a free design consultation.