Stable Door Wardrobe - Left Blanker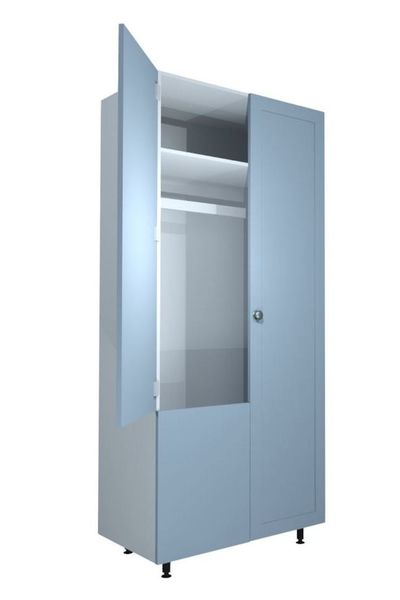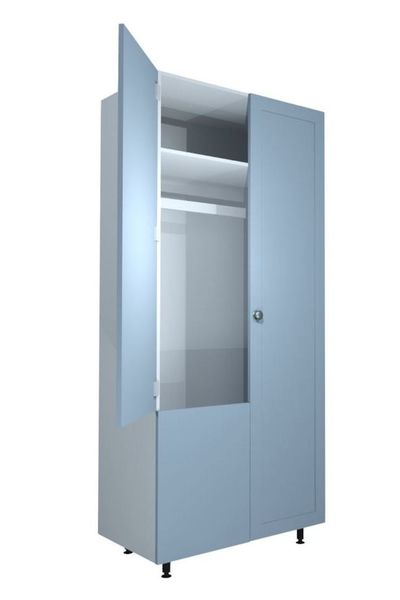 1000mm (1050mm) Double door wardrobe with single hanging rail and shelf above, soft close hinges and solid back.
1450mm high x 496 wide Stable door + 496 wide standard door
Stable door on LEFT.
PLEASE NOTE: When fitting this unit please allow an extra 50mm scribe filler to the left of this unit to allow for clearance of drawers and door handles (Total unit width would therefore be 1050mm).
This item is delivered packed flat for ease of manouvarability during installation.
For interior colours please refer to our carcass colour guide.
Height: 2260mm
Depth: 580mm
Plinth height: 100mm
Made in our own factory to ensure a high quality product with the flexibility of a tailored bedroom solution.
Download the Blossom Avenue brochure feraturing the Bella and Zurfiz bedroom furniture ranges.
We can supply custom built units to meet your requirements such as angled units and special size units